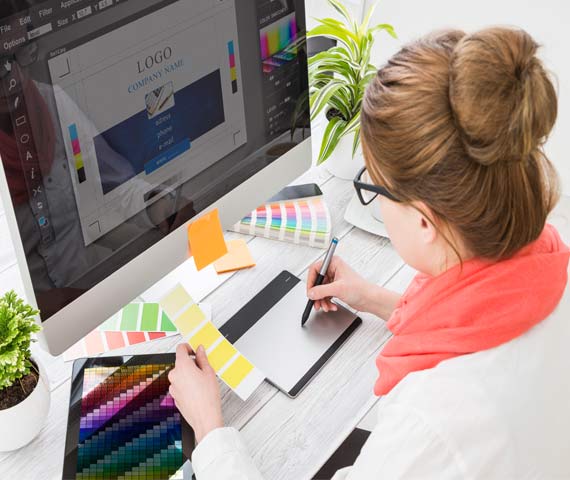 Graphic Design Service
Your insights and ideas need to be delivered in a professional and beautifully designed format in order to truly make an impact. At Infomineo we provide professional graphic design services tailored to our clients' specific needs and audiences across all media.
Our clients need to convey their message with eye-catching and substantive designs to obtain the highest possible impact from their work. Unfortunately professionally designing business content is as important as it is time-consuming.
Work with Graphic design agencies  
Limitations: 

Focus on form over substance

Lack of business experience and limited understanding of the content they are working with
Work with Graphic design freelancers 
Limitations: 

Limited scalability

No guarantee on the quality of work and confidentiality of information 
Work with offshore design providers
Limitations: 

Only very basic requests can be outsourced because of limited problem-solving skills and email based communication
Leveraging the internal team working on the content
Limitations: 

Missing the added value brought by design experts 

Inefficiencies resulting from diverting internal teams from their areas of expertise 
High-end business-related design

:

our graphic designers combine strong design skills with business expertise to fully understand our clients' content and advise on the most impactful  way to display it  

Consulting background

:

founded by former consultants, our company applies consulting experience to understanding our clients' agenda and put in place the processes which best fit their needs 

Confidentiality of information

:

we are ISO 27001 certified and operate with the highest standards of information security 
Client briefing

We meet with our client to get a deep understanding of the client's need and align on the design strategy and approach 

Execution

We leverage multiple tools and offer different design depth levels. We provide regular updates and iterations to the client and conduct thorough quality assurance

Delivery

We communicate with our clients to walk them through our deliverable and explain the design choices and any technical elements that might be useful

Follow-up

We proactively seek feedback and remain available to support our clients with any potential follow-ups or new requirements that might arise 
Our Graphic Design range of Services
Presentation
New slide creation
Brand standard formatting
Slide editing
Preparing images/icons
Publication
Text editing
Brochures/Magazines publication
Customized visuals/concept art design
Infographics
Digital
UI development
Microsite/Website development
Web/Mobile Applications
UX journeys
Video & Others
Video Editing
Animation 2D/3D
Digital media
AR/VR