why Infomineo
Our global coverage and regional proximity combined with the use of best practice research methods and techniques allow us to build our understanding of various industries and sectors as well as discover global and regional market trends. As our clients, you will benefit from our nearshore stations in 10 countries and a professional network in 27+ countries, which allow efficient access and insightful understanding of the pursued data.
Infomineo's multinational team of highly-skilled professionals come from 19 different countries and speak 12 languages. They are research experts recruited and trained to work effectively and to be detail-oriented.
our solutions
Research Capacity
& Capabilities

A customized research outsourcing service providing you with the expertise and agility to make the best-informed decisions.
Insight Driven Research
For businesses seeking to enter or grow in the Middle East and Africa region, Infomineo provides multinational companies with insightful market information within the region.
Expert Services
Infomineo can connect you with top professionals and help you find the right expertise in the Middle East & Africa to make insightful business decisions.
quality research
Infomineo guarantees the relevance and accuracy of the research results conducted in the MENA region.
geographic focus
Infomineo is a nearshore business research provider with a global reach.
Examples of requests we've covered globally:
• Building a database of foreign company prospects
• Benchmarking distribution strategies of key players in the chemicals sector worldwide.
• Benchmarking major construction material retailers in terms of products and services offered.
• Building a map of sourcing and distribution flows of a chemicals company.
• Benchmarking a panel of companies over 16 product segments across Europe.
• Mapping & describing sourcing channels of an automotive company.
• Landscaping of the Asset Management market worldwide.
• Identification of Best Practices in distribution of chemicals.
industry expertise
Agriculture
Industrial Goods
Consumer Goods
& Retail
Natural Resources
& Energy
Financial Services
Technology
& Telecoms
Healthcare & Pharmaceuticals
Travel, Logistics
& Hospitality
we value transparency
Infomineo works in a completely transparent manner with its clients. We are dedicated to ensuring that our clients completely understand the methodology and process of how we are implementing their project. We regularly give them status updates and upon completion of the project, we provide an in-depth and detailed report on how our analysis was made and what resources were leveraged.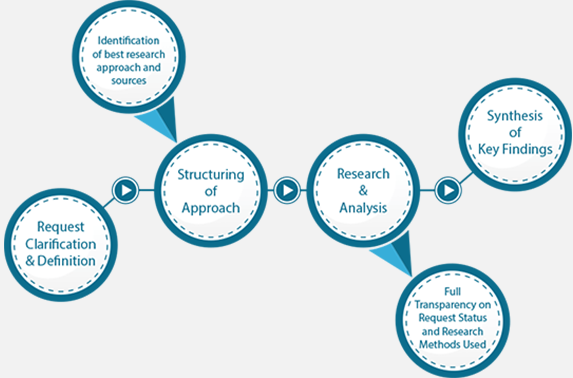 speak to a member of the team
We provide our clients with the flexibility to choose how to best incorporate our business research services into their work structure.