The Italy – Iran Bond
September 11, 2017
Posted by:

Mona Abisourour

Category:

Blog Category, Middle East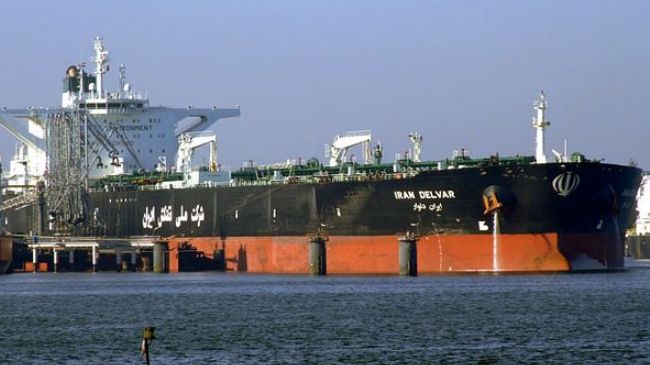 "When you finally get back up on your feet again, everybody wants to be your old long-lost friend", Eric Clapton sang in one of his famous tracks. After the lifting of the embargo sanctions, Iran has been approached by institutional and economic operators from all over the world, aiming at reconnecting or building ex-novo the relationship with the Islamic Republic and, eventually, exploring the potential offered by this market.
Italy's interest in Iran has never been just about economics. Many Italians and Iranians agree that the relationship is mostly based on cultural connections. Both Italy and Iran represent ancient civilizations and the two nations have a long-lasted interest in each other from a historical, literary, and archaeological point of view. And, of course, from a business one.
PRE-EMBARGO
According to a SACE report, between 2000 and 2013 Italy had an average 4.6% market share in the country and its export were growing at double digit figures. On the other hand, Iran was Italy's 4th oil supplier and ENI has been the only foreign oil company operating in the country for 15 years [1][2].
The biggest share of the export was by far detained by the instrumental mechanics sector (57.9%). However, relevant share belonged to the chemicals (8.4%) and the metallurgy (7.7%), among others.
Fig. 1 – Italian export to Iran (2014)
POST-EMBARGO
Across Europe the "rush for Iran" began right after the removal of sanctions. According to Adrien Rérolle, Iran country manager at Infomineo, the strong ties built in the past grant Italy the pole position among the European countries most interested by the promising future of the Republic [3]. The Italian export is expected to increase to almost €3 billion, over the four-year period 2015-2018, seizing opportunities coming from sectors like oil & gas, automotive, defense, transport, construction and real estate [4].
Fig. 2 – Italian export in Iran, forecast (in € million)
The trade bond seems promising in both directions. The volume of Iran's export to Italy rose by 95% in the last year, as the figure grew from €267 million in the first seven months of 2015 to €523 million over the corresponding period in 2016, driven by a growing export of oil and petrochemical products, metal products, building materials like stone and various types of flooring, and food [5].
RECONSTRUCTING THE BOND
Gaining back the lost market shares in Iran will not be easy, especially considering that competitors such as China, India, Russia and Brazil have suffered far fewer constraint in recent years.
However, the Italian government showed a certain reactivity when, in 2016, established some financial instruments to support and foster the Italian export [6]:
€4 billion in credit lines issued by Cassa Depositi e Prestiti, to support major projects in infrastructure, oil & gas and transport

€4 billion in guarantees from SACE on those credit lines

€800 million to support the medium-term supplies of consumer goods and machinery of Italian SMEs.
Furthermore, the Italian state-owned export credit and insurance company SACE also signed three collaboration agreements with some major Iranian banks – Bank Pasargad, Bank Parsian and Saman Bank – aiming at facilitating a more rapid and effective resumption of trade and investments in the country [7].
These measures, together with institutionally-supported business trips, already allowed several of the main Italian companies to start business interactions with Iranian operators. During the last 2 years, several MoU have been signed in different sectors including energy, steel, telecommunication, aviation, airport and health, preparing the groundwork for a facilitated technology transfer, a growth of local production and the creation of satellite opportunities for both Italian and Iranian companies [8].
Finally, Iran has also shown appreciation for the highest expression of the Made in Italy, like luxury and fashion products. Significant steps have already been done in strengthening this relationship, through a deal signed by the Italian fashion association SMI (Sistema Moda Italia) and its Iranian counterpart TGU (Tehran Garment Union). The luxury sector is considered an interesting expansion market, worth 2% of global luxury market once developed and represented by 3 million high net worth Iranians who are major and regular buyers of luxury goods [9]. A huge opportunity already chased by Roberto Cavalli, the Italian fashion house that in 2016 opened its first dedicated luxury store in the country [10].
Antonio Pilogallo, Senior Associate at Infomineo.
[1] http://www.corriere.it/economia/15_aprile_06/petrolio-meccanica-mobili-gioielli-ecco-imprese-italiane-che-puntano-sull-iran-2006-persi-15-miliardi-export-79b90b0a-dc8b-11e4-83c6-bcc83638beb8.shtml
[2] https://www.tasnimnews.com/en/news/2017/07/22/1471300/italy-s-eni-says-happy-with-total-s-presence-in-iran
[3] https://soundcloud.com/user-961934619/episode-1-doing-business-in-iran
[4] http://www.sace.it/docs/default-source/ufficio-studi/pubblicazioni/focus-on—iran.pdf?sfvrsn=4
[5] http://en.mehrnews.com/news/126854/Tehran-Rome-to-launch-utility-coop
[6] http://www.iran-bn.com/2016/04/14/italy-extends-5bn-credit-line-and-export-guarantees-to-iran/
[7] http://www.iran-bn.com/2015/12/02/italian-insurer-signs-deals-with-three-iranian-banks/
[8] http://en.mimt.gov.ir/index.php?module=cdk&func=loadmodule&system=cdk&sismodule=user/content_view.php&cnt_id=319881&ctp_id=19&id=86325&sisOp=view
[9] http://www.reuters.com/article/us-iran-italy-fashion/italys-fashion-industry-signs-deal-to-build-ties-with-iran-idUSKCN0XA275
[10] http://www.reuters.com/article/cavalli-iran/roberto-cavalli-opens-first-shop-in-post-sanctions-iran-idUSL8N15Y2A4