GCC Economic & Business Landscape
The Gulf Cooperation Council (GCC) is a regional political and economic alliance established in 1981 between Saudi Arabia, Kuwait, Bahrain, UAE, Qatar, and Oman. The purpose of the alliance is to strengthen relations and achieve unity among the monarchies based on similar objectives to develop the region.
GCC Main Indicators (2016)
GCC's Economic Outlook
Global economic activity is gaining momentum with a stronger demand for oil. However, GCC countries are adjusting themselves to the oil prices drop down with fiscal consolidation. The fiscal policy adjustments mainly concern expenditure rationalization, energy price reforms, and improved capital spending efficiency.
Liquidity management and private sector funding measures are also developing. A set of reforms have been implemented to increase the private sector development such as privatization to reduce the role of the public sector. GCC countries are focusing on economic diversification to avoid oil dependence and are increasing the variety of exports, goods, and services.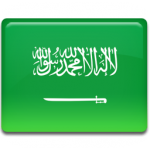 Saudi Arabia
Saudi Arabia has experienced slow economic growth in 2017. Low oil prices are challenging growth and fiscal sustainability.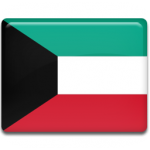 Kuwait
Kuwait's non-oil sector diversification has seen encouraging results with a positive growth.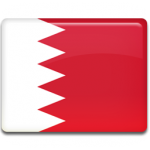 Bahrain
Bahrain is the most vulnerable GCC country in the face of oil prices drop down, experiencing slow growth despite fiscal consolidation efforts.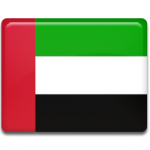 UAE
Austerity measures in the UAE have weakened business and consumer confidence. However, 2018 will see a rise in oil production due to investments.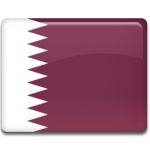 Qatar
Qatar's slow GDP growth is expected to stabilize in 2019. The country is putting in place major infrastructure investments to host 2022 FIFA World Cup. It will be introducing VAT in 2018.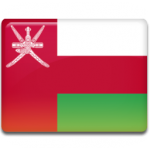 Oman
Oman has experienced real GDP growth slow down as well as budget deficit due to a cut in spending. Electricity and global food increase led to inflation.
Ease of Business Improvements & Economic Diversification
Doing Business
During the past 15 years, the GCC countries implemented 103 reforms, totalizing a third of all the reforms implemented in the Middle East and North Africa. In 2017, GCC countries carried out 15 reforms to improve their business development. Saudi Arabia totalized 6 out of the 15 reforms, the UAE, Kuwait, Qatar, and Oman totalized respectively; 4, 2, 2 and 1 reform each.
GCC countries perform well in the paying taxes area with a 49 hours process to pay taxes in the region whereas it takes about 160 hours in the OECD high-income economies and 240 hours globally. Conversely, GCC countries underperform in the area of starting a business since it takes 15 days to register a new business compared to 8.5 days in OECD high-income economies.
Economic Diversification
The sustained drop in oil prices created an urgency to switch from a heavily oil-reliant economic model to a more diversified one. To this end, GCC governments are launching diversification plans and developing economic strategies to redesign their countries' economic structures.
Economic Strategies:
Reduce volatility exposure and uncertainty in the global oil market
Participate in private sector jobs creation
Increase productivity and sustainable growth
Increase of Public Spending on:
Infrastructure
Health
Education
This will lead to a growth in the standards of living and will support private sector activity.
Diversification policies to reduce oil dependence:
Development of low-inflation economic environment
Strengthening of the business climate
Deepening of the financial sector and liberalization of FDIs
Development Recommendations
A promising transition to a more diversified economy starts by carrying out a set of policies well before the decline of oil revenues, which GCC countries have successfully implemented. However, by enforcing these policies, the transition will undoubtedly be more efficient. As a matter of fact, a further refining of the fiscal and macroprudential policy framework could reduce macroeconomic volatility; while an enforcement of contracts could lead to the improvement of the business climate.
Governments should also focus on the efficiency of public infrastructure investments spending. Furthermore, policies should keep on facilitating SME's access to finance and other forms of support, and also strengthen FDIs (throughout the Gulf Common Market for example).
*Sources: Secretariat General of the GCC, IMF, The World Bank 
People also Viewed